Individuals, Parents and Families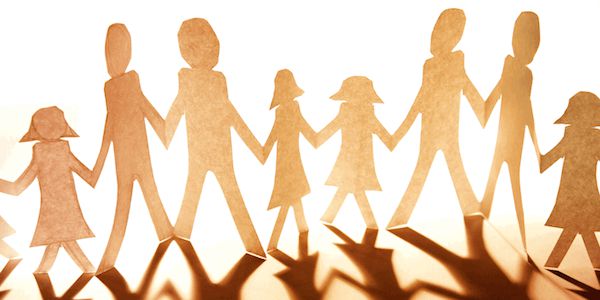 Society is rapidly changing, and in many ways, not for the better. We only have to turn on the news to witness man's inhumanity to man. This coupled with other day to day concerns such as COVID and its long term effects, political and media distrust and economical uncertainty, it is not surprising that many people are feeling anxious and turn to unhelpful distractions to get them through the day. But is this really helpful in the long run? Have you ever considered that this time would be far better spent capitalising on the extra time you now have to become the best version of yourself? To really look inward and discover how you can thrive as opposed to merely survive?
Healthy relationships with the people around us are vital for personal growth, however, the most important relationship we have to navigate is the one with ourself. If we do not have strong feelings of self-worth, high self-esteem and confidence then how can we be expected to have healthy relationships and attitudes towards those closest to us? Events and situations can arise that negatively impact your relationship with yourself, leading to insecurities and feelings of low self-worth that it not only damages your overall being but impacts on your daily life and the relationships around you. Counselling can help you to reconnect to your true, confident self while helping you find the tools you need to be the best version of yourself regardless of any negative external factors that may be challenging you. 
Secure, healthy relationships between children and parents are fundamental for the family to thrive. However, there may be times when families experience difficult periods or a significant transition that can put a strain on the family dynamic and the relationships within. Family counselling can help improve communication and facilitate solving problems in a safe, non-judgmental environment. 
Collaborative Counselling provides solution based counselling/coaching that can empower you to not only become the best version of yourself but to equip you with the tools to overcome any obstacle and be successful in all you do by:
Raising self-confidence and self-esteem

Promoting positive thinking leading to increased motivation

Coping strategies for stress and anxiety

Transforming fear into motivation

Providing tools for happier, healthier relationships

Learning how to live life in the 'now'

Recognising and limiting potential negative distractions
We also offer:
Couples counselling
Family therapy
Grief counselling 
Support groups
Using a range of techniques, we can design tailor made plans that generate positive results in a short space of time. We offer individual, family and group therapy in schools homes and our own clinic.